Expat Announcement Centre
| | |
| --- | --- |
| An Invitation from Foreign Affairs Canada | [-] |
Canadian Expatriates, its contributors, and readers have been invited by
Foreign Affairs Canada
to participate in a series of eDiscussions. The current topic is "
Showcasing Canadian Culture and Know-How Abroad
".
We are asked to consider the following questions:
What role does Canadian culture and know-how play in our foreign policy?


How might the government best promote Canadian talent and expertise in the world?

The eDiscussion runs from April 4 to May 6, 2005. At its conclusion, a summary of the discussion will be sent to senior policy planners.

The Expat admin team encourages its readers to join in the eDiscussion at the Canadian International Policy website.


---
| | |
| --- | --- |
| Call for Contributors | [-] |
The administration team is currently searching for Canadian expatriates who would be interested in contributing to the
Expat Blog
. The subject matter is wide open, but must remain family friendly.
If you are interested in joining our blogging team, please send
an email
our way!
Thank you!
---
Sunday, November 29, 2009
Watermelon Helmets
by Expat
Get ready Rider Nation, wherever ye be stationed!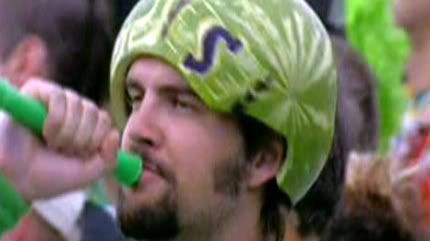 If you still have not carved your watermelon helmet for today's game, here is an easy to follow step by step guide,
How to Make a Watermelon Hat
.
Thanks to Safeway, a
watermelon shortage was averted
when 3,000 watermelons were diverted to Calgary in preparation for the festivities.
Hattip to Norm Peel.
Labels: football, Grey Cup, Roughriders, Saskatchewan, Watermellon
---
---
I just posted my review of your blog: Canadian Expatriates Blogs
Would appreciate your feedback. Reciprocate, if you like.
Wish you and your family merry Christmas and a very happy and prosperous new year!
---
---
Ha, awesome. What a great idea this is. I'll have to try that soon.
Thanks, great blog!
---
---
I entered this site by chance, but I found very interesting. A greeting to all the people who visit this page.
---
---
Thanks for sharing the article. I was really wondering and i get here and get amazed by the article. Hope that we will get more ahead.
---
---
Watermelon helmets? Wow, this a unique idea! And I love it! There are a lot of odd helmets out there but for me, this is the most awesome. The thought of making a helmet out of a fruit is superb. And also it can attract attention. So wearing this in a game will surely make everybody notice you. Cool!
---
---
free hi5 user account hack trick at http://www.allkeygen.blogspot.com
---
---
This is my Good luck that I found your post which is according to my search and topic, I think you are a great blogger, thanks for helping me outta my problem..
Dissertation Wtiting help
---
---
This is a great web blog. I visit here frequently and we get always valuable updates, regards!
---
---
---
---
---
---